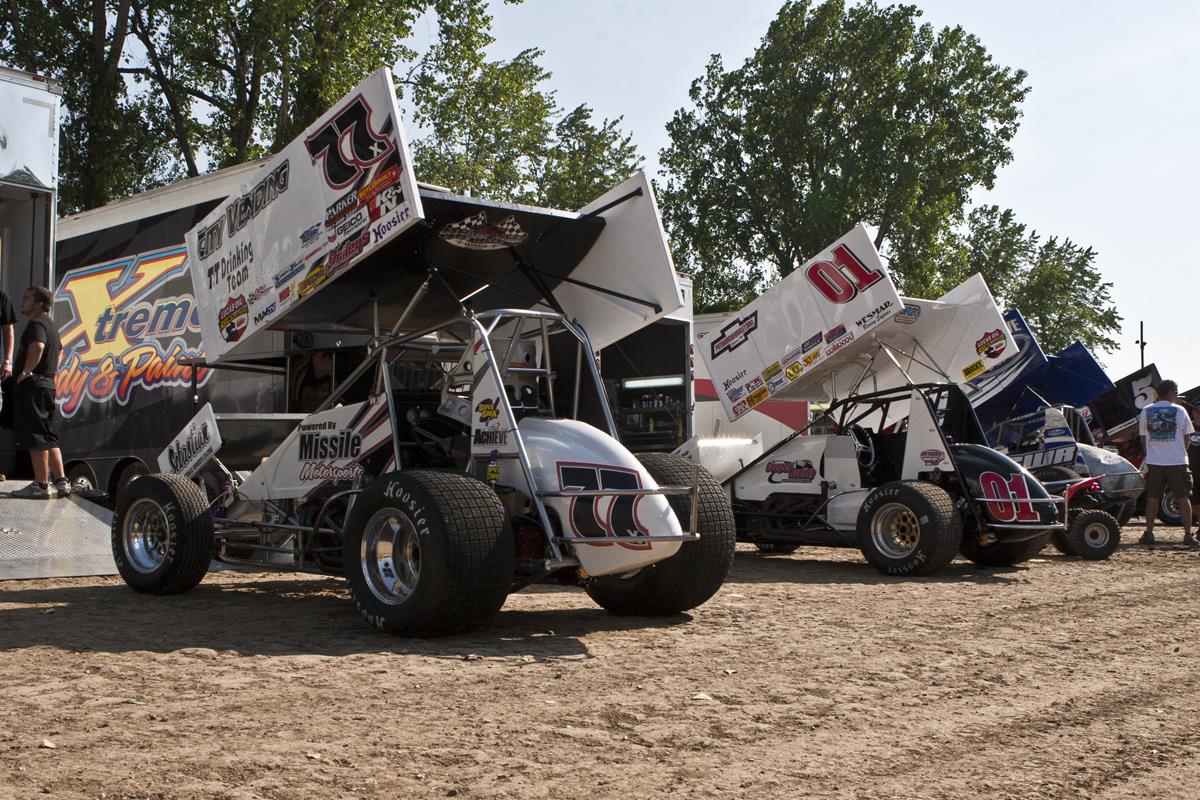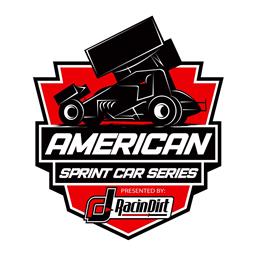 ---
Lucas Oil ASCS Speedweek 2012: The Driver's View
Bryan Hulbert - Tulsa, Oklahoma (June 12, 2012) Absent from the line-up of events since 2008, the highly anticipated return of the ASCS Sizzlin' Summer Speedweek is less than a week away with drivers gearing up for events in Texas, Louisiana, Arkansas, Oklahoma, and Missouri.
What is considered to be a true test of a team's ability to overcome; we touched base with the drivers of the Lucas Oil American Sprint Car Series presented by MAVTV about their season so far and how they feel about Speedweek 2012. Here is what they had to say:
Jason Johnson- "You know I just think it's a great thing. It's always been a part of ASCS in June and July going through Oklahoma and Texas and defiantly with Louisiana being an addition this year it's a plus and it's great to get to all the different venues within a weeks' time. Basically what it takes is strong racing to get through seven nights where you have to overcome adversity. I think Speedweek show how strong teams are and the relationships between drivers and Crew Chiefs as well as the relationship between the crew that they work together and get the work done. It's an important time of the season in that you can either really fall behind at this point or really get ahead at this point"
Wayne Johnson- "Defiantly looking forward to racing race down south in the summer time for sure but it's kina brutal now that I'm down to just one [crew] guy. It's kind of bad timing for me since my guy had to go back to Canada and can't get back into the country but it's always a good time; it's always good racing. We're going to a couple of race tracks I've never been to but glad be getting to race around my hometown. I haven't been to Lawton, Oklahoma in I would say five years; maybe more."
Brady Bacon- "I'm all for Speedweek obviously. I race any chance I can get so the more races we go to the better it is to me. We have a chance to make a lot more money in a short amount of time so I think it kind of separates the teams. Speedweek is obviously pretty grueling but it separates the men from the boys you could say. If you can run consistently for seven nights in nine days you, for lack of a better term, have your shit together."
Johnny Herrera- "I never had to run Speedweek with ASCS since I've only been racing with them for the past two years although back in the day, racing other things, I've run some stuff similar to Speedweek so I'm looking forward to it. It's a lot of races in a short time just a lot of work but I think we are starting Speedweek on a good note. In the past few races think I should have had about three top three's instead had a couple but looking forward to it; should be good."
Brad Loyet- "This whole season we've been going to tracks we've never been to already so it's just seven races of going to work. I mean it's going to be tough and you're going to put in your maintenance and make sure your driver is good but it's just seven more races."
Tony Bruce Jr.- "I'm excited honestly this is one thing I've been pushing for since we, I guess, lost Speedweek. As a guy just growing up before I even got into Sprint Cars you know one of the most fascinating times of the season was ASCS Speedweek. It was something I always followed and I see as a staple of being a must on the ASCS tour"
Danny Wood- "It's kind of a neat deal I think. It's a lot of racing in a real short time period so it can be good for you or it can be bad for you depending on how your racing's been going. Without looking I'm not sure how many Speedweek(s) I've competed in, maybe five or six times."
Seth Bergman- "I competed in 2009 and I like the fact that it's back on the schedule. That many races back to back, it's pretty fun but it's a lot of work. I actually hired another guy to come out for the next few weeks through all that and out on the west coast because there's so much work going on in such a short amount of time; but it's fun. I enjoy being in the car night every night, traveling to different race tracks and seeing different people. It's fun to take it all in and having the opportunity to do what I love doing; especially every night of the week."
Dustin Morgan- "My outlook on the tour has defiantly changed now that we are going to be on board full time we are looking forward to upcoming events and getting better at each race we go to and right now I am looking forward to Speedweek because that is something where we can always keep digging and keep going. There's not a lot of time between shows you only got a day or just a couple of hours and it's going to be one of those deals that going to separate the teams that have their shit together and teams that don't. I think me and Jones [Jimmy Jones] are prepared enough to take on Speedweek because for one thing me and him have more experience with having multiple Speedweeks whether it's Indiana Speedweek, Midget Speedweek, and so and so forth than. You know some of these other drivers have never got to experience that before so we already know what to expect going into this week."
Gary Wright- "Well the first 360 race I every run in my life was Speedweek of '94 which we ended up winning Speedweek that year. I've always seem to run pretty well in them and running track's I'm usually pretty familiar with has always helped. It's just a lot of fun to run that many races in a week. I think the only track I haven't won at is Wheatland [Lucas Oil Speedway]. "
Logan Forler- "I think we've made a lot of good changes. Everything's going in the right directions right now and I'm really looking forward to getting into Speedweek. I like going to a lot of different places and I obviously like the big dry slick stuff but going to all these different places is defiantly giving me a lot of experience."
The Series:
Lucas Oil ASCS presented by MAVTV
When & Where:
June 15-16, 2012 - Devil's Bowl Speedway - ½ miles, semi-banked clay oval
Times: Gates Open @ 6pm / Racing at 8pm
Directions (according to NSD): I-20 to exit 483 then 3 miles north on Lawson Road.
Address: 1711 Lawson Road Mesquite, TX 75181
Website: www.devilsbowl.com
Phone #: 972-222-2421
June 18, 2012 - Jones Motor Speedway - Chatham, LA - ¼ mile, semi-banked clay oval
Times: Gates Open @ 5pm / Racing @ 8pm
Directions (according to NSD): 4.0 miles southeast of SR 34 in Chatham on SR 4 (NSR)
Address: 14325 Hwy 4 Chatham, LA 71226
Website: www.jonesmotorspeedway.com
Phone #: ASCS Office: 918-838-3777
June 19, 2012 - Diamond Park Speedway - Murfreesboro, AR - 3/8 mile, high-banked clay oval
Times: Gates Open @ 5pm / Racing @ 8pm
Directions (according to NSD): 4.8 miles south of SR 301 in Murfreesboro on SR 27 (ESR)
Address: 1468 SR 27 Nashville, AR 72751
Website: www.diamondparkspeedway.com
Phone #: 870-800-0341 or 870-845-5546
June 20, 2012 - Lawton Speedway - Lawton, OK - ¼ mile, semi-banked clay oval
Times: Gates Open @ 6pm / Racing @ 8pm
Directions (according to NSD): I-44 to exit 36, then 2.5 miles west on Lee Blvd. (SR 7) then 1.4 miles south on Sheridan Road (across from airport).
Address: 3501 South Sheridan Road Lawton, OK 73501
Website: www.lawtonspeedway.com
Phone #: 580-355-6417
June 22, 2012 - Salina Highbanks Speedway - Salina, OK - 3/8 mile, high-banked clay oval
Times: Gates open @ 5pm / Racing @ 8pm
Directions (according to NSD): 7.1 miles east of US 69 on SR 20 then south.
Address: 3164 HWY 20 E. Pryor, OK 74361
Website: www.salinahighbanksspeedway.com
Phone #: 918-434-7223
June 23, 2012 - Lucas Oil Speedway - Wheatland, MO - 3/8 mile, semi-banked dirt oval
Times: Gates Open @ 5pm / Racing @ 7:30pm
Directions (According to NSD): 0.2 miles south of US 54 on SR 83 (ESR)
Address: 700 East Hwy 54 Wheatland, MO 65779
Website: www.lucasoilspeedway.com
Phone: 417-282-5984
2012 Feature Winners: Jason Johnson-3, Brady Bacon-3, Tony Bruce Jr.-2, Wayne Johnson-2, Seth Bergman-1, Danny Lasoski-1, Jason Martin-1, Dustin Morgan-1, Danny Wood-1
Lucas Oil ASCS presented by MAVTV Points (top 10): 1. Jason Johnson 1,956; 2. Wayne Johnson 1,952; 3. Brady Bacon 1,951; 4. Johnny Herrera 1,810; 5. Brad Loyet 1,783; 6. Tony Bruce Jr. 1,690; 7. Danny Wood 1,643; 8. Seth Bergman 1,586; 9. Dustin Morgan 1,490; 10. Gary Wright 1,410
The Lucas Oil American Sprint Car Series presented by MAVTV is scheduled to compete 68 times in 15 states throughout the United States with divers competing for their share of a $250,000 point's fund.
The 2012 season marks the 21st year of sanctioning Sprint Car racing for the American Sprint Car Series, which brings the best of Sprint Car racing to dozens of different tracks throughout the nation and into Canada. Anchored by the Lucas Oil Sprint Car Series, ASCS also consists of ten different Regions throughout the nation.
Lucas Oil Products is the title sponsor of the American Sprint Car Series. More information can be found on Lucas Oil Products at www.lucasoil.com. MAVTV is the presenting sponsor of the American Sprint Car Series. For information regarding availability and listings in your area log onto www.mavtv.com.
Associate sponsors for the Lucas Oil American Sprint Car Series presented by MavTV include: Hoosier Racing Tire, Brodix, Geico, E3 Spark Plugs, General Tire, K&N Filters, PitstopUSA.com, FSR Radiator and Racing Proucts, Schoenfeld Headers, Driverwebsites.com, Weld Wheels, Maxwell Industries, Print Place, Simpson, Wesmar Racing Engines, and Hilborn Injection Systems.
Additional information regarding the American Sprint Car Series is available at www.ascsracing.com
Photo Credit: Mr. E. Photography
---
Article Credit: Bryan Hulbert
Submitted By: Bryan Hulbert
Back to News