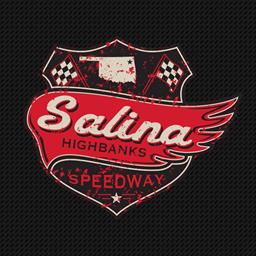 11/8/2018
Salina Highbanks Speedway
---
Exciting 2019 Schedule revealed
Officials at Salina Highbanks Speedway are excited to release the 2019 season schedule. New special events along with traditional favorites will highlight 2019 with NASCAR Whelen All-American Series Championship Points Racing to include all four NASCAR-sanctioned divisions (S&J Plumbing Pure Stocks, Super Stocks, AmeriFlex B-Mods and Modifieds) as well as Trophy Car racing when there is nothing special on the NWAAS points racing night.
NEW TO 2019:
Exciting additions to the 2019 campaign will include the first ever Non-Wing Sprint Car race at the Highbanks on Saturday, May 11th with the Lucas Oil POWRi Non-Wing Sprint Cars. This is sure to be a must-see event as the regional series has a strong following and boasts an open motor rule that is sure to thrill! The Cash Money Super Dirt Series Late Models will also compete on the Highbanks Saturday, August 3rd in their second season as a travelling series. A new non-touring special that will highlight the 2019 schedule is the AmeriFlex B-Mod Bedlam Series in which the AmeriFlex B-Mods will run four special events (May 4th, June 28th, June 29th and September 21st) for a separate point fund. Additional details are TBA regarding the AmeriFlex B-Mod Bedlam Series.
TRADITIONAL FAVORITES:
Among the returning special events is the 7th Annual Allen Frailey Memorial on Saturday, May 18th, two appearances by the Oil Capital Racing Series Sprint Cars (including a date on Saturday, June 8th and the AmeriFlex Challenge IV on Saturday, September 21st), the 6th Annual Freedom Classic Super Late Model two-day special featuring the Lucas Oil MLRA & Comp Cams Super Dirt Series to be ran June 28th & 29th, the USMTS Salute To Our Veterans on Saturday, August 17th and the 7th Annual Sooner Showdown, once again a one-day event featuring the Touring Outlaw Modified Series returns on Saturday, September 14th. The 2019 schedule will also welcome back Monster Trucks for the 2nd Annual Monsters On The Highbanks on Saturday, October 5th.
2019 Schedule
3/30/19 Practice (6pm - 9pm)
4/6/19 Practice (6pm - 9pm)
4/13/19 Season Opener - NWAAS Championship Points Racing
4/20/19 Easter Extravaganza Egg Hunt - NWAAS Championship Points Racing
4/27/19 NWAAS Championship Points Racing
5/4/19 AmeriFlex B-Mod Bedlam Series Round 1 - NWAAS Championship Points Racing
5/11/19 Lucas Oil POWRi WAR Non-Wing Sprint Cars - NWAAS Championship Points Racing (No Modifieds or Trophy Cars)
5/18/19 7th Annual Allen Frailey Memorial - NWAAS Championship Points Racing
5/25/19 NO RACING (Memorial Day Weekend)
6/1/19 Kids' Night - NWAAS Championship Points Racing
6/8/19 OCRS Sprint Cars - NWAAS Championship Points Racing (No Modifieds or Trophy Cars)
6/15/19 Pit Crew Challenge Night (Pure Stock, Super Stock & Trophy Car) - NWAAS Championship Points Racing
6/22/19 Pit Crew Challenge Night (B-Mod & Modified) - NWAAS Championship Points Racing
6/28 & 6/29/19
6th Annual Freedom Classic - Lucas Oil MLRA & Comp Cams Super Dirt Series Late Models
Friday- Late Models $3,000 to win plus AmeriFlex B-Mod Bedlam Series Round 2 & S&J Plumbing Pure Stocks
Saturday- Late Models $5,000 to win plus AmeriFlex B-Mod Bedlam Series Round 3 & Modifieds
7/6/19 NO RACING (Independence Day Weekend)
7/13/19 NWAAS Championship Points Racing
7/20/19 TBA
7/27/19 NO RACING (Summer Break)
8/3/19 Cash Money Super Dirt Series Late Models - NWAAS Championship Points Racing (No Modifieds or Trophy Cars)
8/10/19 Back To School Night - NWAAS Championship Points Racing
8/17/19 USMTS Salute To Our Veterans - NWAAS Championship Points Racing (No Trophy Cars)
8/24/19 Powder Puff Races - NWAAS Championship Points Racing
8/31/19 NO RACING (Labor Day Weekend)
9/7/19 NWAAS Championship Points Racing (Final Modified Points Race)
9/14/19 7th Annual Sooner Showdown – Touring Outlaw Modified Series - Championship Night All Other Divisions
9/21/19 OCRS Sprint Cars AmeriFlex Challenge IV - AmeriFlex B-Mod Bedlam Series Round 4 (Final Round) - KAR Vintage Sprints
9/28/19 NO RACING (Possible rain date if needed)
10/5/19 2nd Annual Monsters On The Highbanks - Monster Truck Show & 100 lap Enduro
---
Submitted By: Elizabeth Davis
Back to News